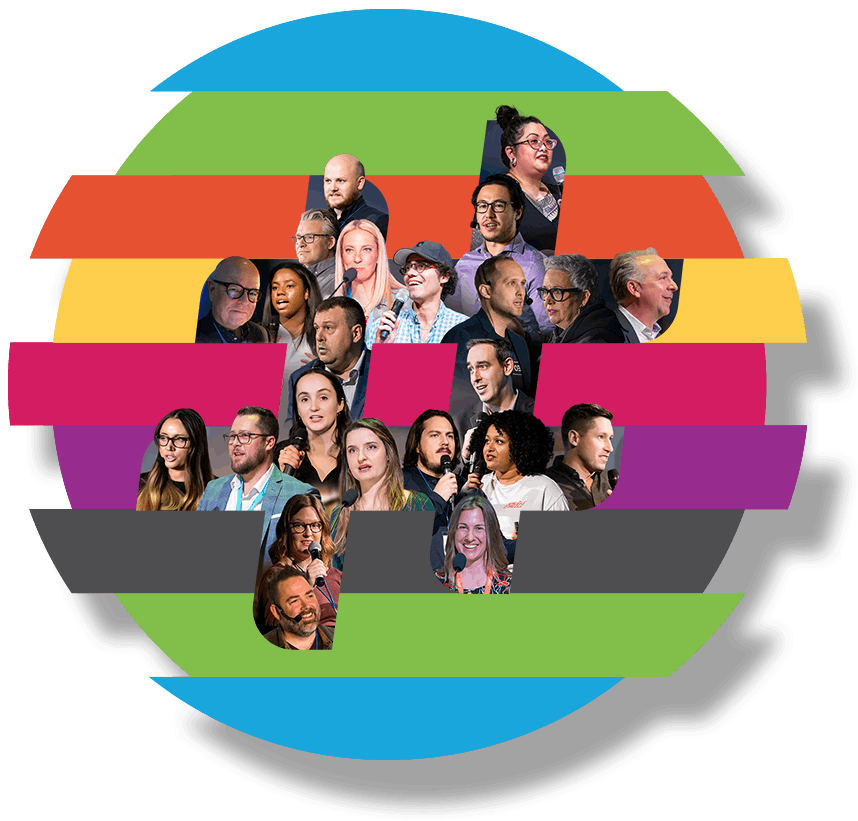 Discover cutting-edge strategies and gain practical insights at SocialNext 2024, your comprehensive platform for Canadian marketers to thrive in the digital age.
Welcome to the SocialNext Virtual Summit:Your comprehensive platform for unlocking marketing success in 2024 and beyond. 

Crafted exclusively for Canadian marketers, this summit offers key insights and actionable strategies to stay ahead in an ever-changing landscape. Dive into a curated selection of Expert-Led Sessions.  

The agenda features a deep dive into the Canadian marketing landscape in 2024, data-driven strategies, and the importance of sustainability in modern marketing. You'll also gain practical insights into content strategy, the impact of AI, and brand positioning for the digital age. Whether you're interested in networking or looking to gain specialized knowledge, this summit is designed to equip you with the tools you need for future success.
What to Expect
Experience 6 exceptional, tailored speaker and Q&A sessions, designed to complement the cutting-edge strategies.
Choose to engage in real-time or access recorded sessions, offering flexibility to suit your learning style.
Advanced virtual conference experience with online networking and community-building.
Stream SocialNext 2024 from anywhere—be it home or work—as long as you have a Wi-Fi signal, you're set to watch.
Meet Our First Four Speakers
Who Should
Attend
The SocialNext Virtual Summit is Ideal for professionals in digital marketing, social media, and communications seeking the latest best practices and insights for staying ahead in the digital landscape.
Get updates by email
Communications & Marketing Professionals
Social Media Managers
Digital Marketers
Public Relations Practitioners
CMOs, VPs of Marketing, and Other Marketing Leaders
Small Business Owners / Operators
Communications and Marketing Students
Content Managers
Self-represented professionals & artists
Photographers, videographers, technicians and artists who want to provide services to social media marketers
Marketing agency staff and leadership
Over 93% of attendees to the first SocialAtHome virtual conference rated their experience as "Good" or "Excellent".
Over 90% of attendees to the first SocialAtHome virtual conference plan to attend again.
Join Our
Email List
Sign up to receive occasional updates about SocialNext, along with notifications about ticket sales and speaker announcements.
Join the list
Get
Involved
Interested in speaking, sponsoring or volunteering at SocialNext? Send us a note!
Get in touch